If you're a thought leader, expert, coach, content creator, or publisher, Facebook wants you. They opened up "Facebook online events" free.
Let's be honest. There is really nothing "new" here in terms of functionality. All Facebook was to take the existing functionalities, regroup them, integrate THEIR payment system and voila! Facebook online events.
Please don't read this as sneaky at all. Facebook online events certainly provide an opportunity for entrepreneurs and business owners.
In this article, we'll talk about what Facebook Online Events is, how it works, and everything you need to know to see if it's something you should try in your business.
What is Facebook Online Events
Facebook online events is an all-in-one event platform that allows you to create, promote, monetize and deliver an event online to your Facebook audience.
Your business page can host events on Facebook Live to reach a large audience. Facebook is also testing paid events with Messenger Rooms for more personal and interactive gatherings.
Facebook said its goal was to give business owners the ability to create the event, set the price, promote the event, collect payment, and host the event itself from within. 'one place.
Some of the paid events that have already been held in testing with early adopters include chats, trivia, podcast recordings, boxing matches, cooking classes, meetups, and fitness classes.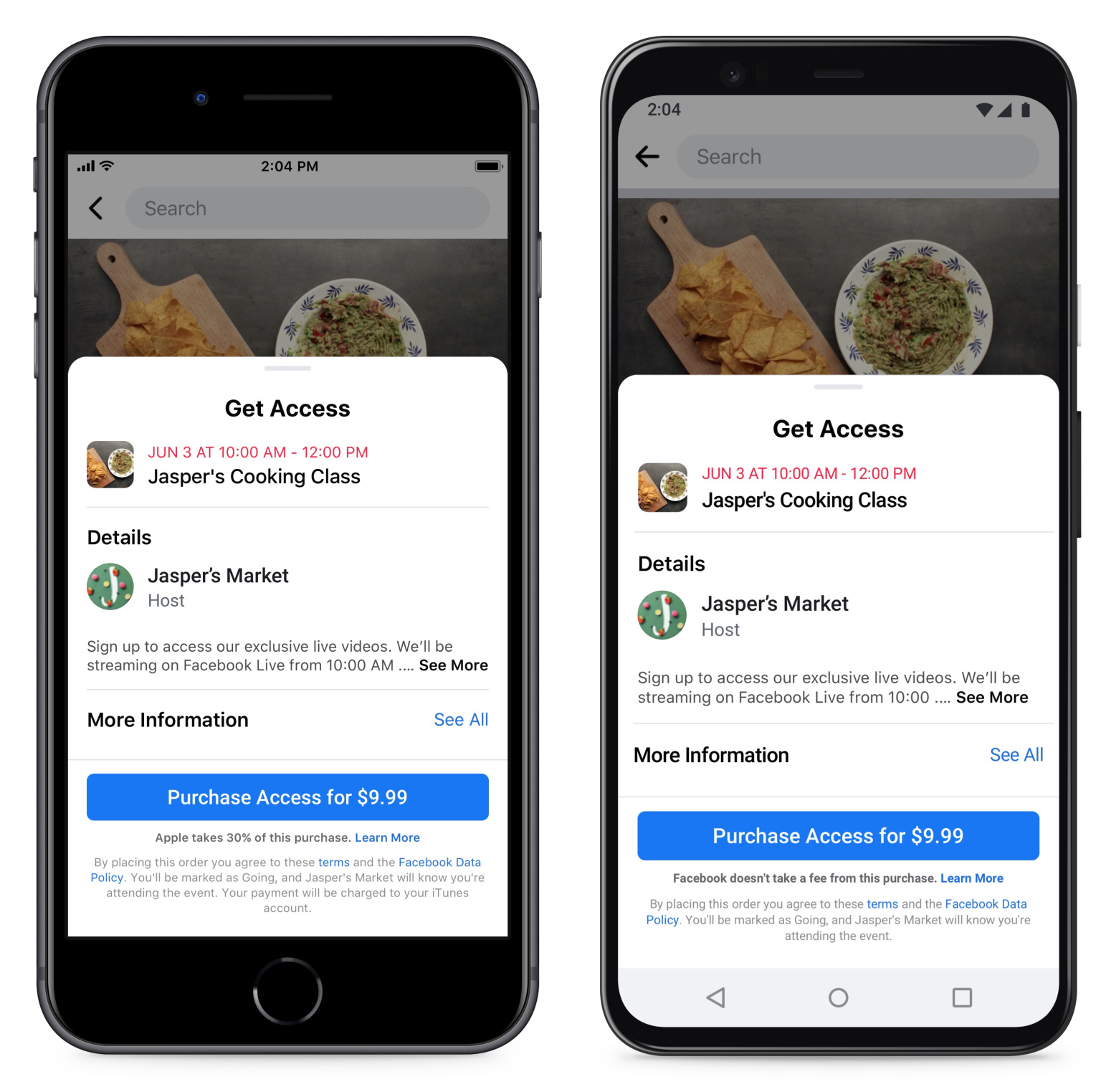 Why is Facebook offering it for free
to "support businesses and creators looking for ways to connect with their communities and bring their businesses online during COVID,"
According to Facebook, in June 2020, Pages live streams doubled from the previous year. In Facebook's paid events tests, companies held "expert talks, trivia events, podcast recordings, boxing matches, cooking classes, intimate get-togethers, fitness classes and more." again, "Simo said. Facebook is also testing paid events with Messenger Rooms, its recently launched video chat service, "for more personal and interactive gatherings," according to Simo.
How long will the online events on Facebook be free?
Facebook app manager Fiji Simo said Facebook will not charge fees on paid online events at least next year.
Thus, on the web and on Android "in the countries where we have deployed Facebook Pay", companies should be able to keep 100% of their income from online events. However, that won't be the case on iOS, and Simo's blog post includes a surprisingly straightforward dig at Apple:
"We have asked Apple to reduce its 30% tax on the App Store or allow us to offer Facebook Pay so that we can absorb all the costs for struggling businesses during COVID-19. Unfortunately, they rejected our requests and SMEs will only receive 70% of their hard earned income. Because it's complicated, as long as Facebook waives their fees, we'll show all fees clearly in our products.
What Types of Events are Best for Facebook Online Events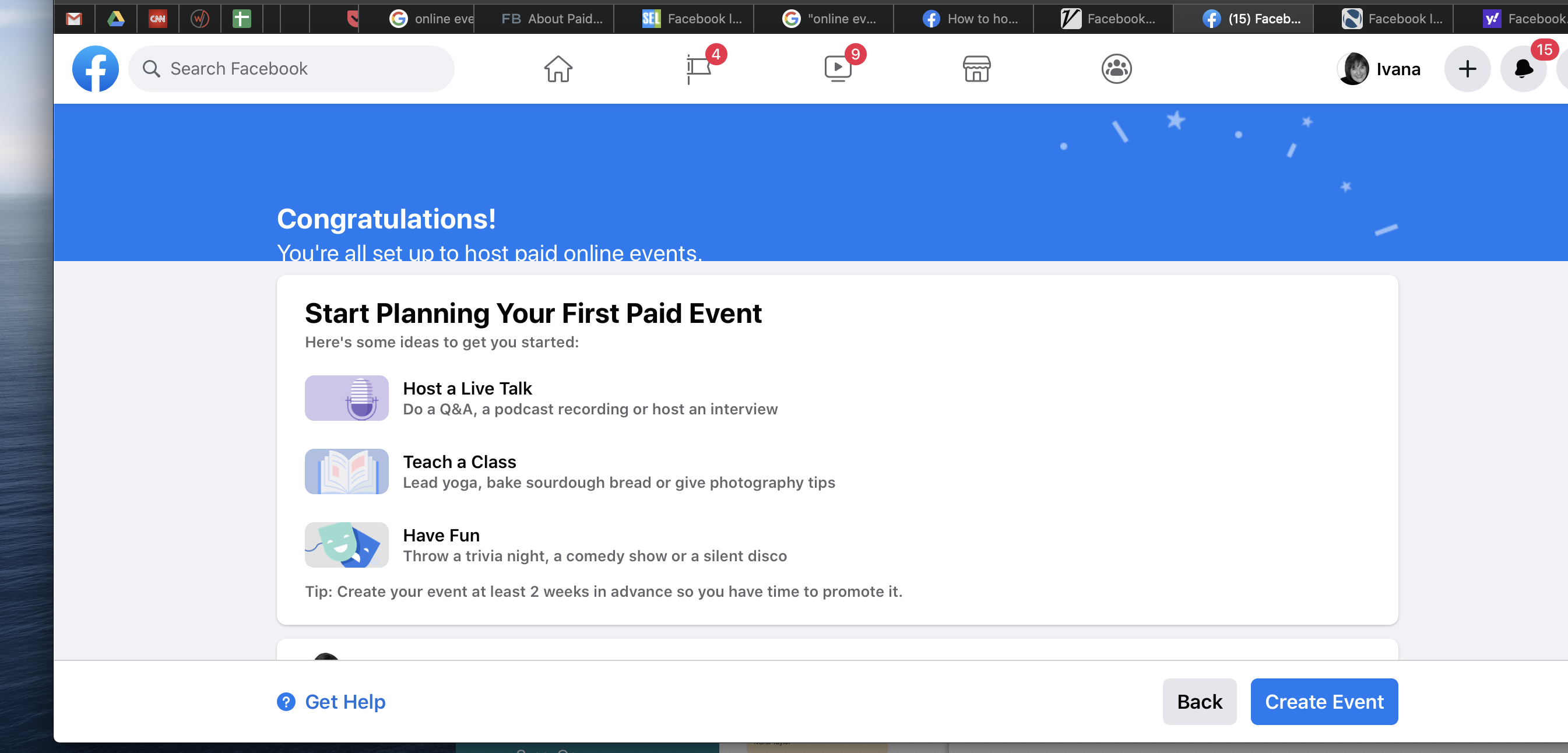 early adopters include chats, trivia, podcast recordings, boxing matches, cooking classes, dating, and fitness classes.
like a yoga class or a seminar for small businesses,
Watch the party
Online course
Interview
Classes (cooking, yoga, fitness, knitting, etc.)
How to see if you are eligible
This new service is available in the United States and 19 other countries. Paid online events are currently available on eligible Facebook pages in the following countries: Australia, Belgium, Brazil, Canada, Czech Republic, France, Germany, Hungary, India, Italy, Mexico, Netherlands, Norway, Poland, Singapore , Spain, Sweden, Ukraine, United Kingdom and United States
It comes with some eligibility requirements, so you'll test your page to see if you can participate.
How to set up an online event on Facebook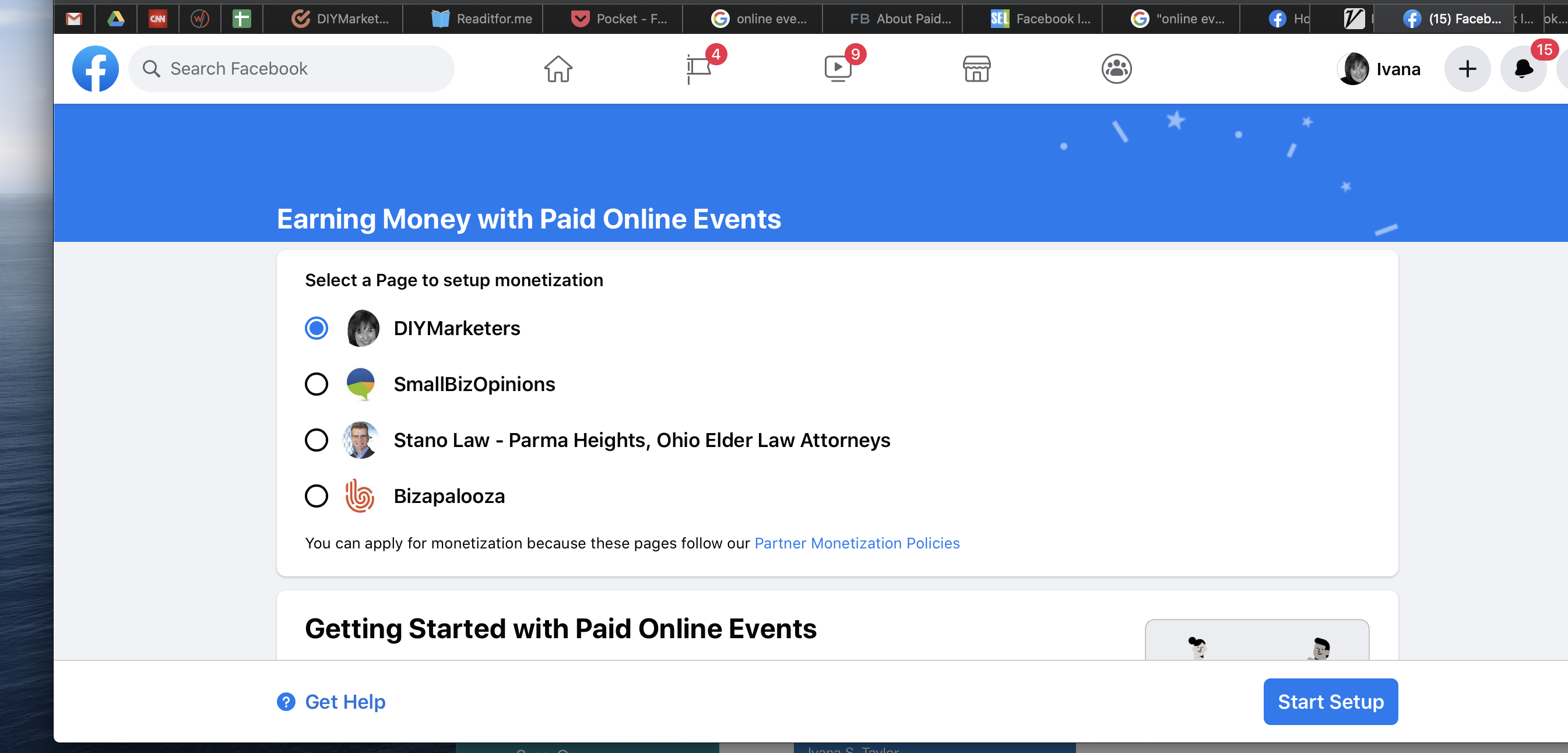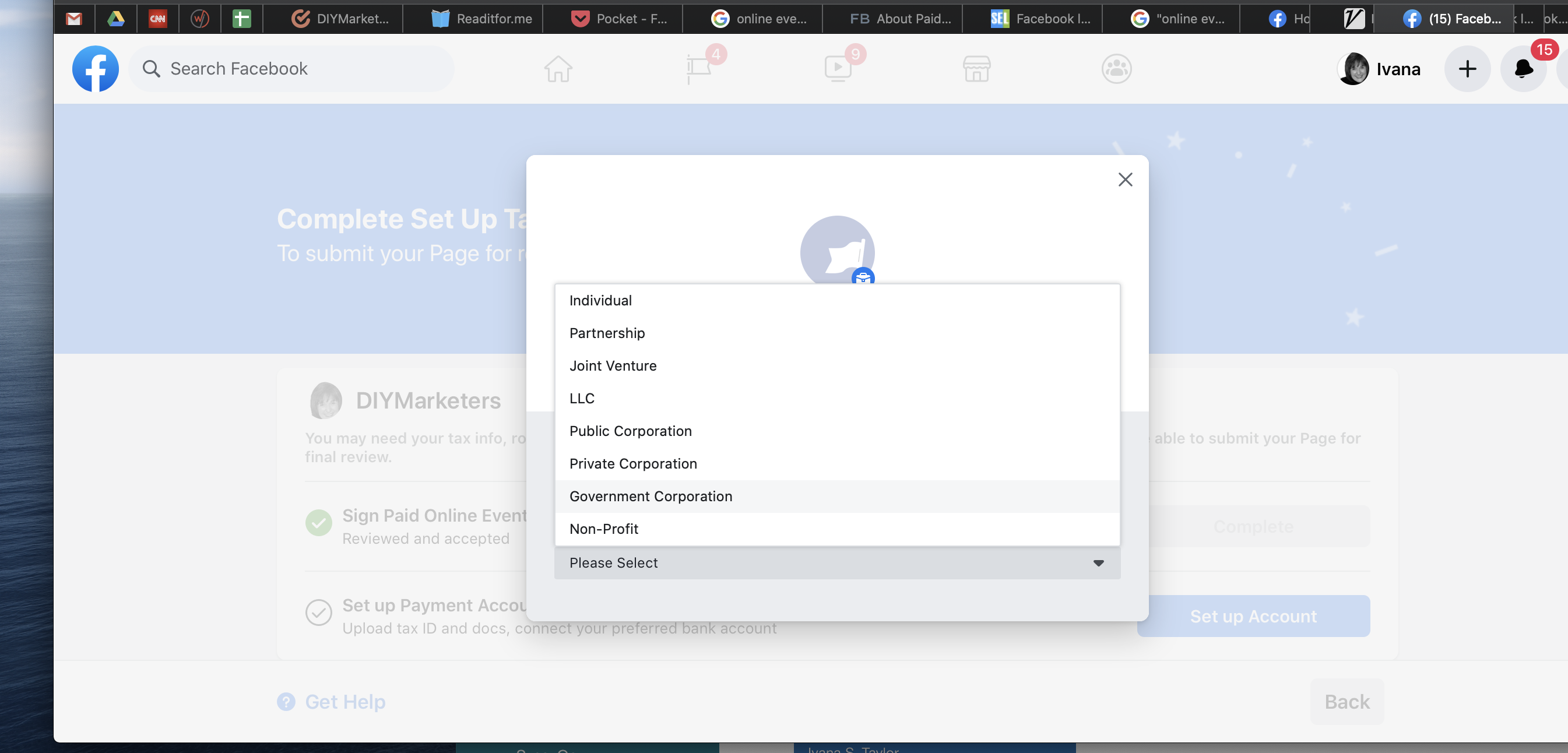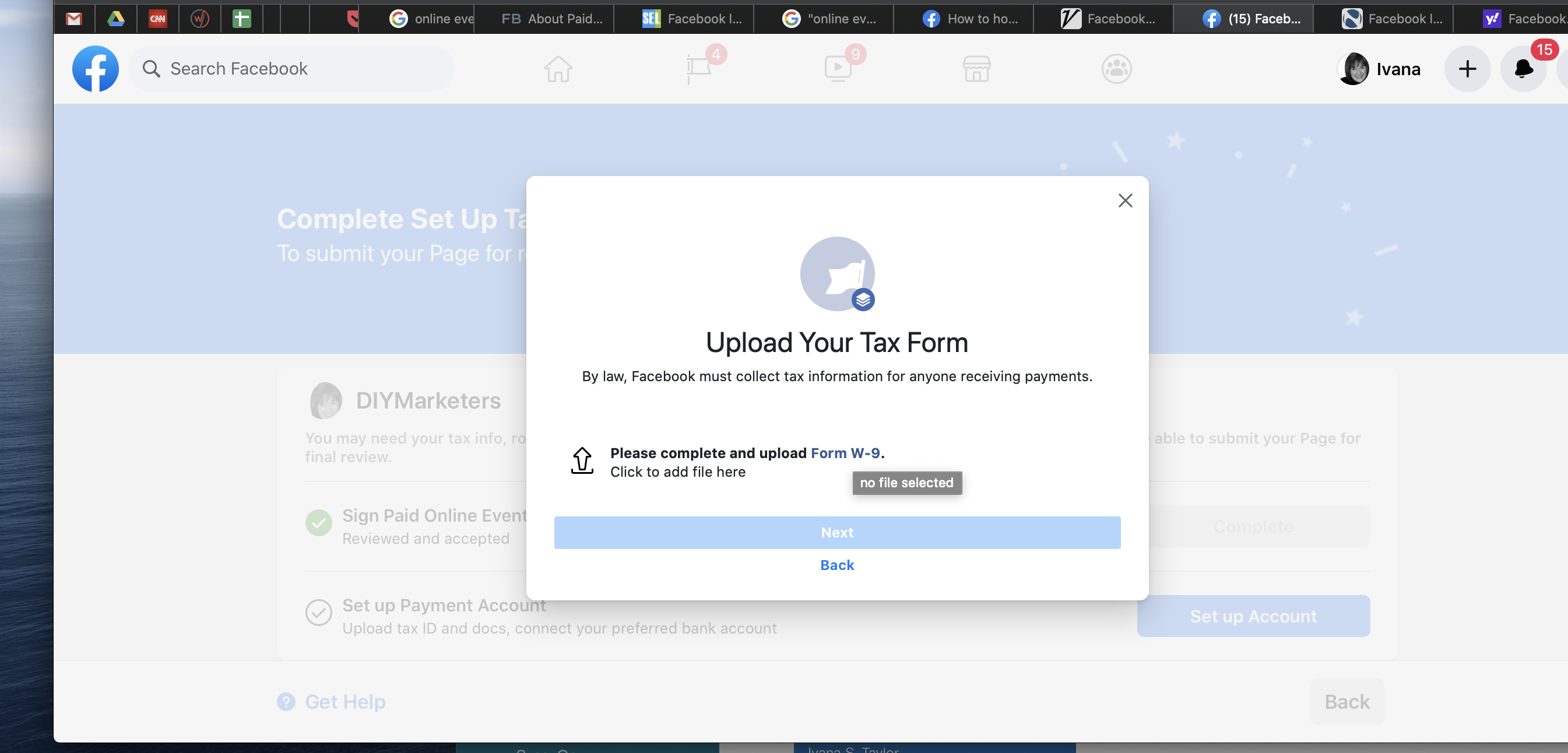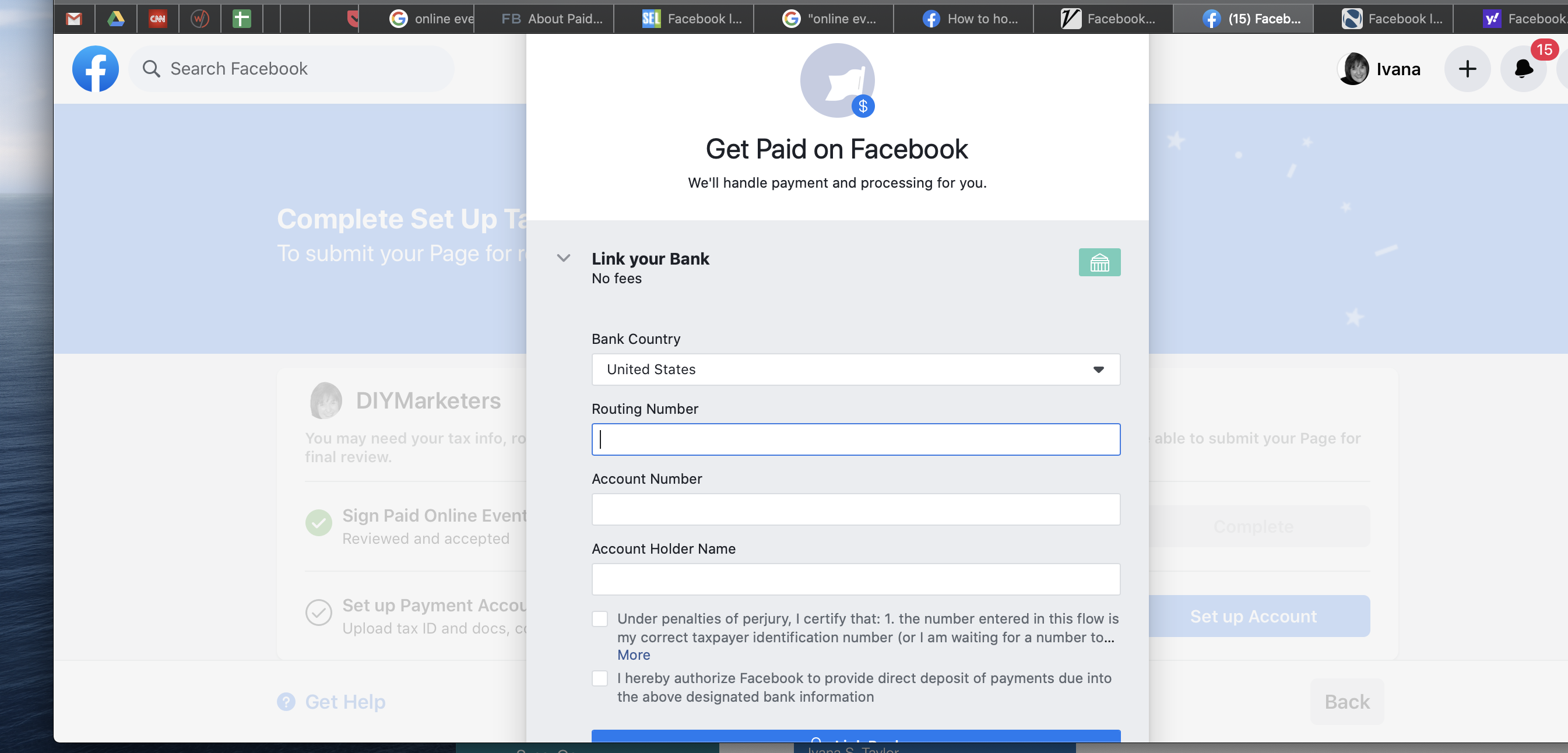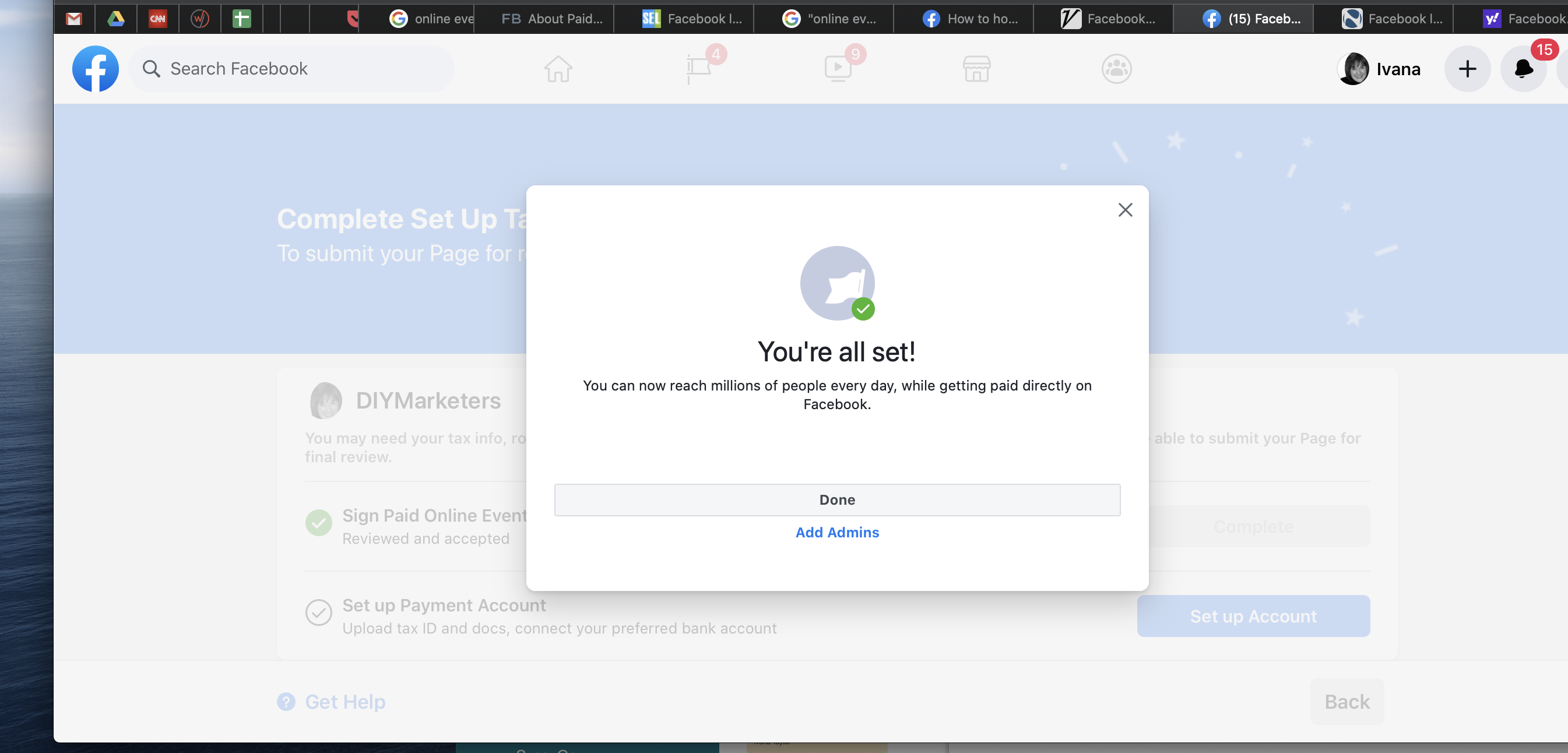 Pros and Cons of Using Facebook Online Events
K
It's a great opportunity to try out new ideas and learn how to organize events online.
K
All-in-one platform. No third-party tools required.
K
Allows you to focus on content and the marketing funnel rather than technology
K
Facebook will own your audience and your content if you don't move them to your own list.
K
Facebook is currently in a pissing game with Apple on the fees. So if you are using an iPhone for your Facebook online events, Apple takes a 30% share of your pie.
Thoughts and Recommendations
I've heard that if something is free then YOU are the product. And in this case, I completely believe it.
Like Google, Facebook wants to get and keep you on the platform. They want your prospects and customers to be their prospects and customers. They want your data, your demographics, your psychographics. And they're willing to give you something "for free" in order to get it.
I'm not saying it's good or bad. I'm just making sure there are no misunderstandings.
Whether it's Facebook, Google, LinkedIn, Twitter, etc., this is their business model. But that doesn't mean you can't get a little benefit from the deal. Just know that as long as you stay on Facebook, those contacts belong to Facebook, not you.
If you leave your content on Facebook and they change something and delete it, it's their content on their platform. If you want to own the content and the leads, you need to be on your own platform.
That said, there is a lot to be gained from this new online event offering from Facebook.
Personally, I think it's a great way to get your feet wet and try something new. Practice your online presentation skills and get great data and insights into the process.
My only recommendation would be to use Facebook as a testing ground and then use what you've learned on your own property.
Originally posted 2020-08-29 20:28:34.